I found another blog that I just had to subscribe to today. It is written by a young woman named
Bianca
who lives in New South Wales. She is witty and very creative. The thing that hooked me was the cool mail art.
A large part of the reason I am telling you about her is that she is having a giveaway of lovely goodies on her blog. Here is a picture of what you can win: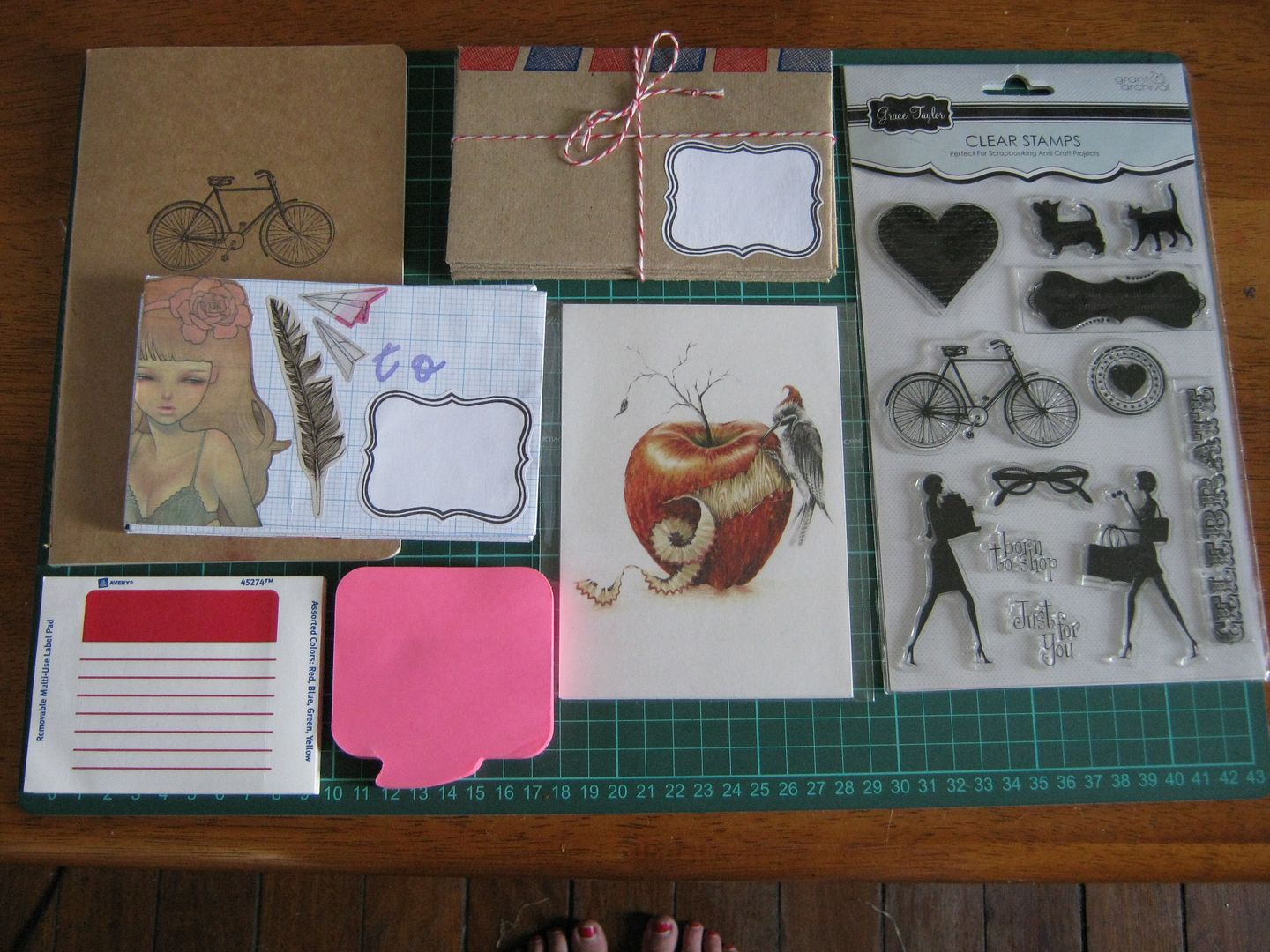 She has a disclaimer on her site that says the toes are not included. If you like looking at mail art - and who doesn't - you've gotta go see this site. It is one of the best of its kind I've seen.

Go visit and see if you don't agree and don't forget to enter the giveaway while you are
there
.
xoxo